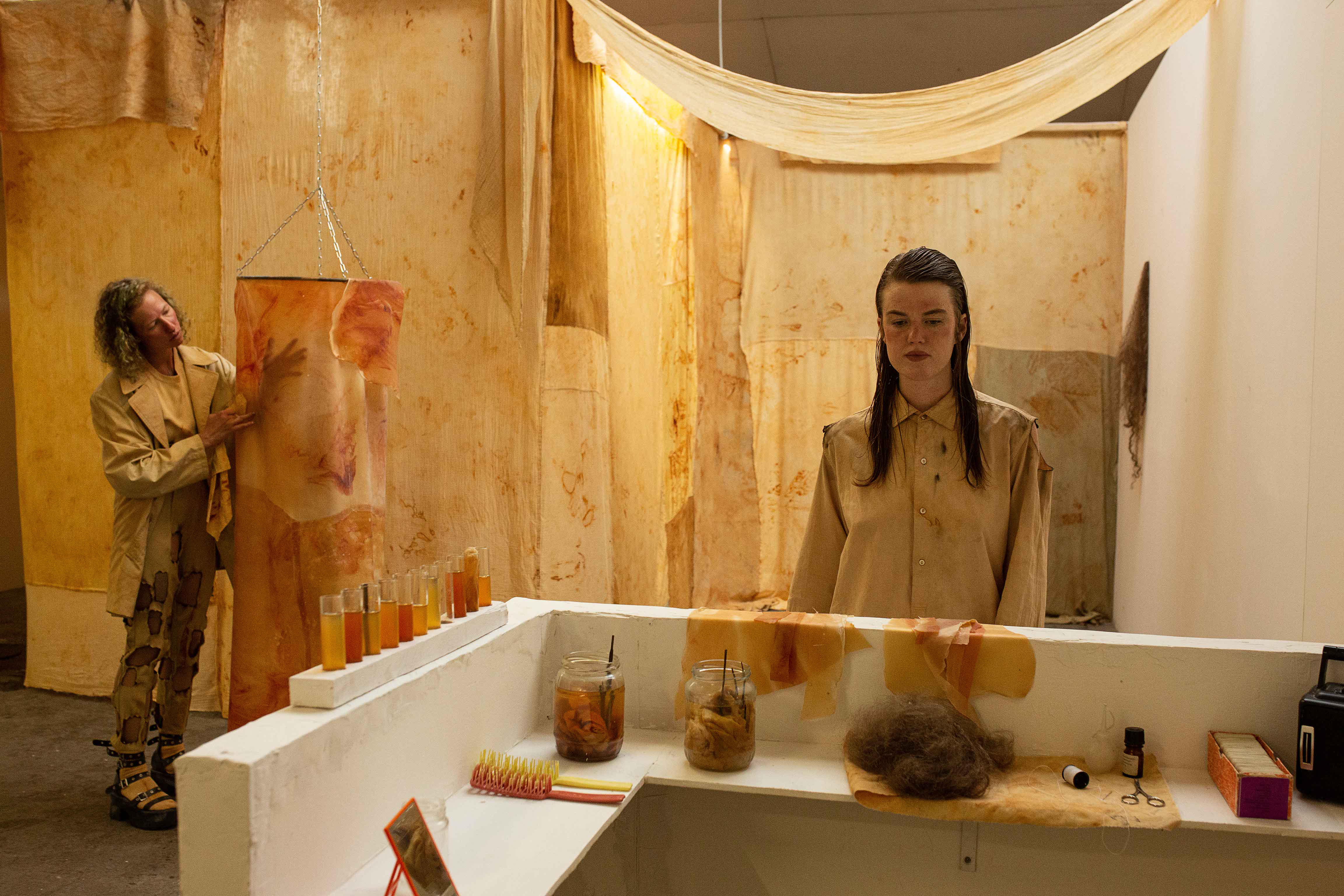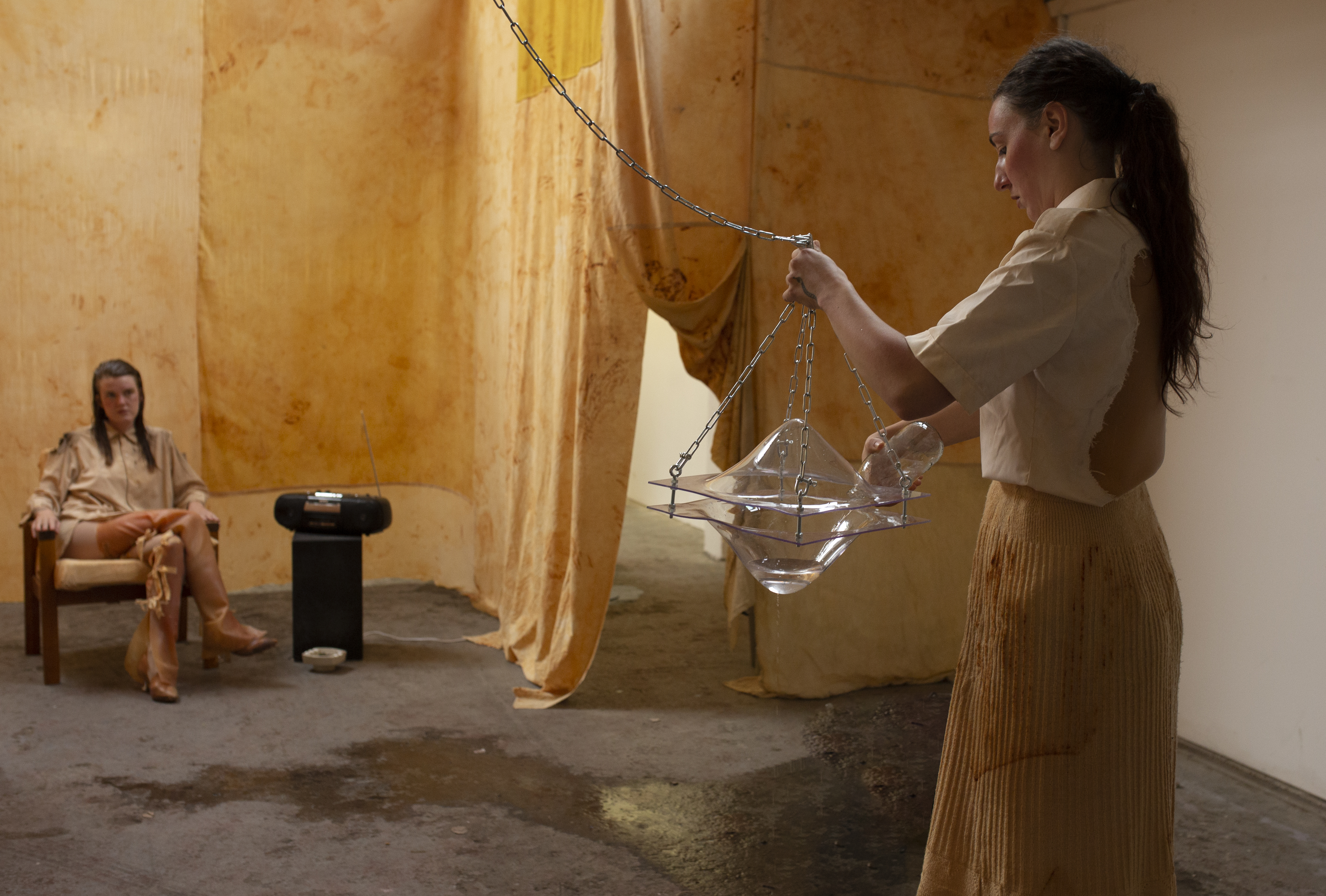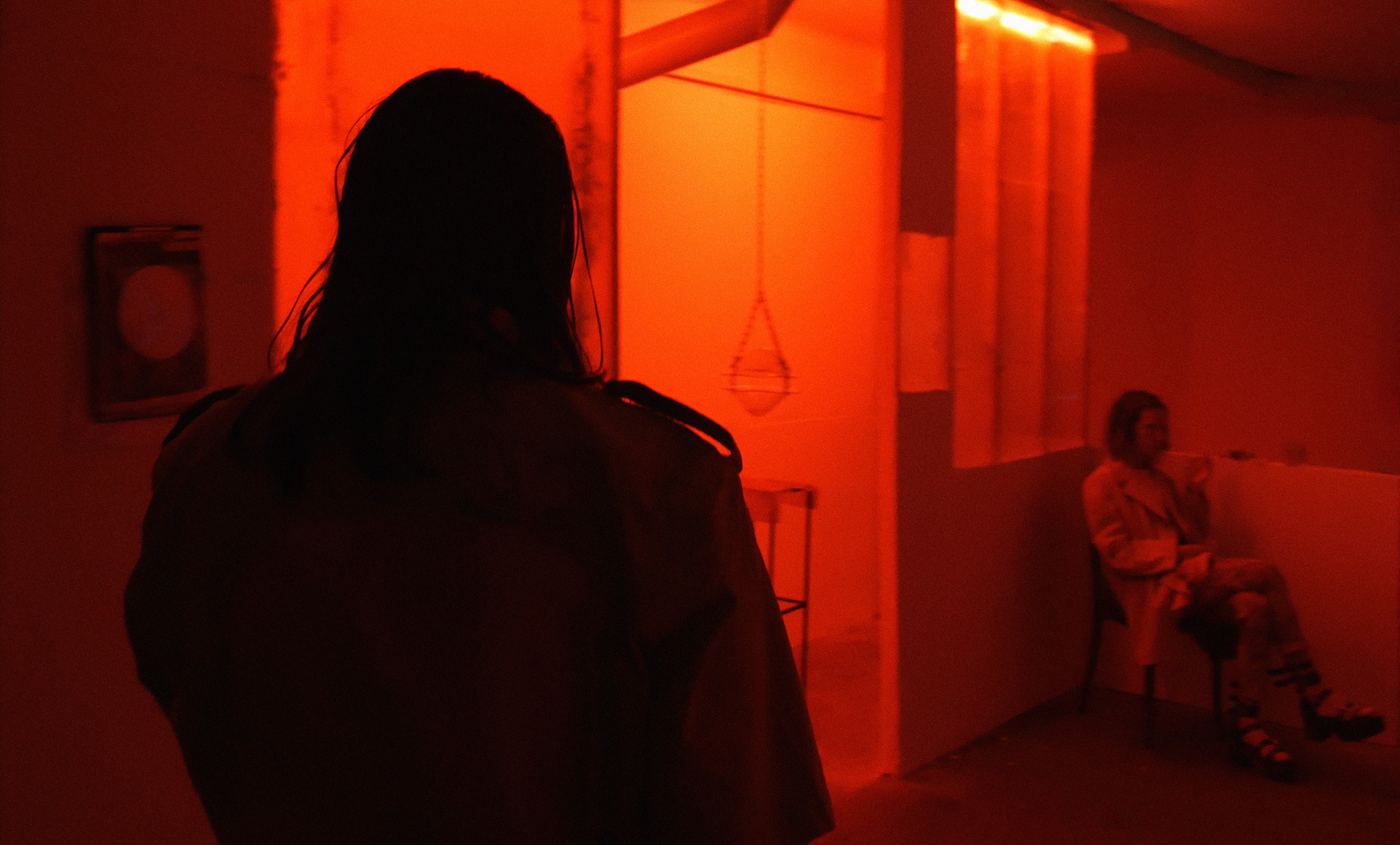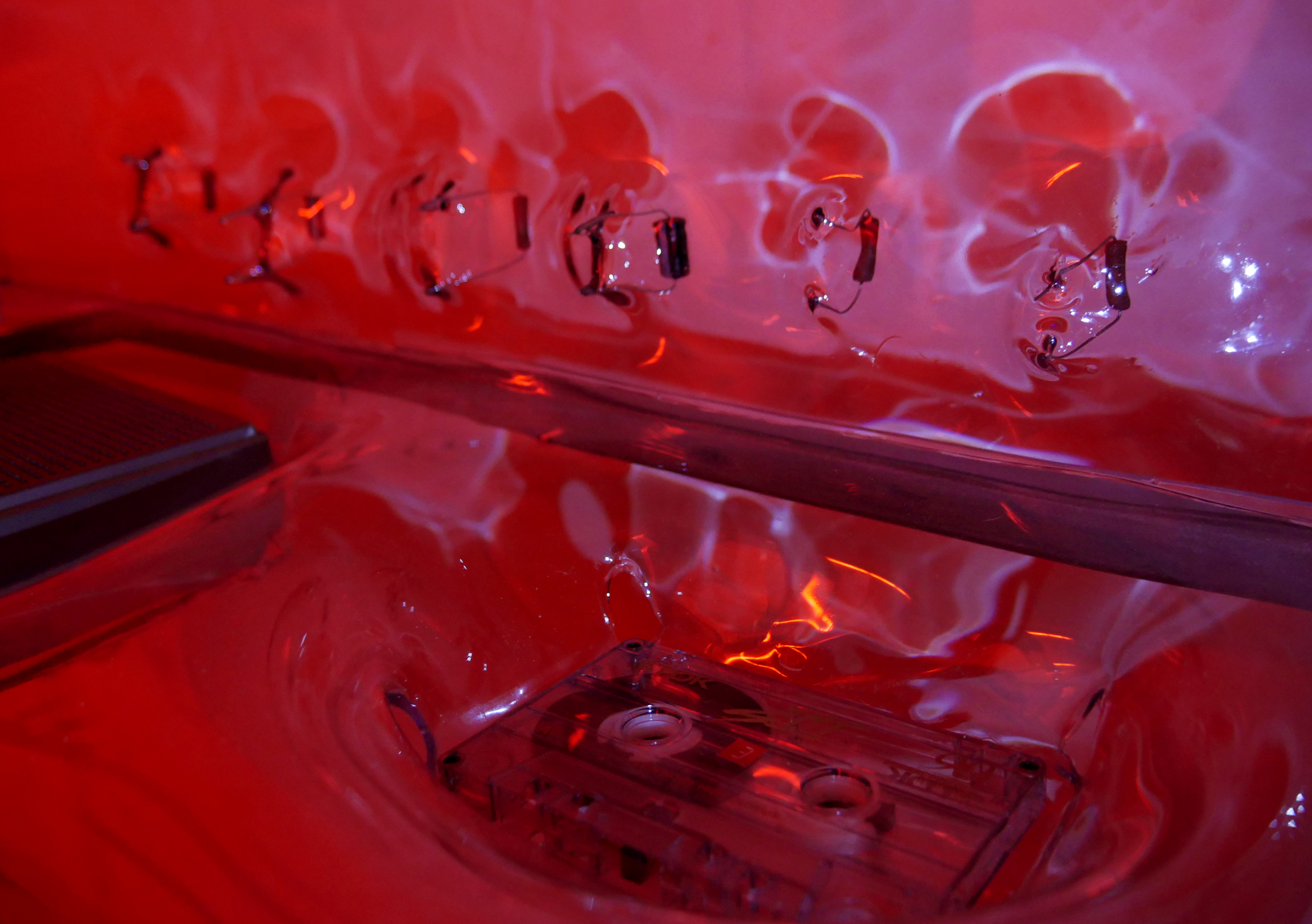 AURAL STORM ︎︎︎ Garage Gallery, Prague 15.09-29.10 2022

Performance dates:
Thursday 15.09.2022 18.00-20.30
Saturday 17.09.2022 20.00-21:00
Thursday 22.09.2022 20.00-21:00
Sunday 25.09.2022 20.00-21:00
Wednesday 23.11.2022 19.00-21.00
Concept, installation, costume: Last Oblivion
Curators: Natalie Kubíková, Mia Milgrom
Soundscape: Offermose
Performers: Tina Damgaard, Elena Biner, Lenka Bondorová, Aron Lodi, Esther Babulik
Visual Effects: Martin Carlsson
Pictures: shotbyus, Anders Nydam, Last Oblivion
Exhibition text: Garage Gallery

Penumbra is a remote world of shadows, swallowing its inhabitants into a circular dream perpetuated by an uncontrollable force. Layer by layer it unfolds; its material memory of the last storm surfaces. Their ambivalence towards incoming disturbances is what brings us closer to understanding the inner workings of this fictional society. Shaped by the continual threat of solar winds, they ritually await the complete disruption of magnetic fields. Wholly atemporal, the pendular movement becomes a calming reassurance of presence despite the looming decay.

The Aural Storm is thematically permeated by different materials connected to corrosion. Transformed, the space consumes the visitors, inviting them to share and change this incandescent world's physical environment. Evoking "ambiguous utopias" (a term coined by American sci-fi author Ursula K. Le Guin), the exhibition explores the suffocating yet serene lives in which disaster and salvation are blurred into one. In the rooms of Penumbra, which are overgrown with rust, the inhabitant's fey stories continually resist conformity.

The Aural Storm was created as part of the Artist in Residence program at Garage Gallery during the summer months of 2022.